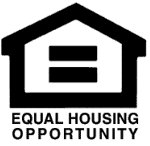 The following units are available:
- Studio Apartment - Venice Beach, Fully Furnished, $3250 per month
- 1 Bedroom Apartments (three available) - Venice Beach, Fully Furnished, $3995-4350 per month
- Studio Apartment - East Hollywood, $1150 per month
- 1 Bedroom Apartment - Santa Monica, $2350 per month



OPEN EVERY DAY until rented

Apartment #D will be open and unlocked. Stop by anytime from about 9:00 a.m. until about 6 p.m. to look at these apartment. The gate should be open; if not please call for code. No appointment necessary.

IMPORTANT: PLEASE WEAR A MASK WHEN ENTERING THE UNIT. *** If someone is inside the unit viewing we kindly ask you to PLEASE WAIT OUTSIDE until that person has completed viewing the apartment to ensure safe social distancing is practiced.*** PLEASE DO NOT USE the bathroom facilities or touch door knobs, etc.

Unit #D is on the first floor in the middle of the building. Please call us if you have questions while you are there or before or after you see it.

Details of unit:

Around the corner from the RED LINE METRO STATION. Close to LACC, Children's Hospital, Sunset Kaiser, Metro Station, Las Feliz, Griffith Park and more.

Available immediately $1150 p/mo

Apartment Information
- Brand new engineered wood floors throughout
- New Paint
- Large living/sleeping room with many large windows
- Very high ceilings w/ceiling fan
- Separate closet area with built ins
- Full sized kitchen with stove and fridge
- Full bath with tub and shower
- Window Air Conditioner
- Owner pays water and gardener
- Metro Station located around the corner
- Street Parking by Permit (obtained from the LADOT)
- Laundry room located at rear of building
- Controlled Access building
- Professionally Managed


Lease Terms and Information
- Available Immediately
- One-Year lease preferred
- Security Deposit is $1100
- Total move-in is $2250 (1st Month's rent + Security deposit)
- Will consider a small pet with additional pet deposit ($250) and pet agreement
- Tenant pays utilities and services except water and gardener


Located at: Apartment #D, 1124 N New Hampshire, Los Angeles, CA 90029
1 Block west of Vermont, Just north of Santa Monica Blvd.
We have 4 Luxury, Fully Furnished Apartments available in Venice Beach.


Situated just 42 steps from the sand and the famous Venice Beach Boardwalk, this beautifully renovated apartment building is located in a desirable Venice Beach neighborhood adjacent to Marina del Rey and Santa Monica. Each unit is stylishly furnished and includes the following services: all utilities, cable tv, Wi-Fi, parking and weekly housekeeping. Four apartments are available in this 4-unit complex which has been completely updated and features fully renovated contemporary bathrooms and kitchens while preserving some vintage details, plus new double pane windows in each unit, beautiful new wood flooring, wall insulation and has all the linens, home goods, and furniture you may need. Beach and partial ocean views can be enjoyed from many areas. The property offers 2 outdoor spaces - a roof top deck and an enclosed patio - from where you can enjoy your morning cup of coffee and paper or a glass of wine to unwind at the end of the day. Feel the ocean breeze and watch the sun set on the Pacific Ocean... you'll experience true beach living and will love the convenience of world-class dining and shopping just minutes from your door. We offer flexible lease terms for our units. We have three 1-bedrooms and one studio. Please feel free to contact us with any inquiries!

Lease Terms and Information:
- Available Immediately
- Fleixble Lease Terms (2 months to 12 months)
- Off Street Parking included
- All utilities and services included plus weekly housekeeping


Located at: 18 Breeze Ave, Venice Beach, CA 90291
1 Bedroom Duplex Apartment - Santa Monica Near Bergamot Station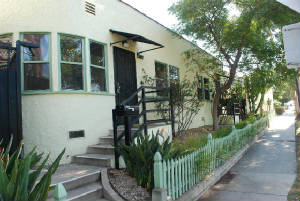 We have a 1 Bedroom Apartment available in Santa Monica.

Details of unit:

North of Pico, and just a couple of blocks south of the Exposition Line's Bergamot Station. Close to Starbucks, shopping, and more.

Available immediately $2350 p/mo

Apartment Information:
- Original and engineered wood floors throughout
- New Paint
- Large living room with many large windows
- Built-ins throughout
- Full bathroom with Tub/Shower
- Bedroom with lots of closet space and builtins
- Large Kitchen with fridge and new stove
- HUGE private deck/patio off of the kitchen

- Owner pays water, trash and gardener
- Metro Station located around the corner
- Street Parking by Permit
- Large laundry room with many machines
- Professionally Managed


Lease Terms and Information
- Available Immediately
- One-Year lease preferred
- Security Deposit is $2300
- Total move-in is $4650 (1st Month's rent + Security deposit)
- Will consider a small pet with additional pet deposit ($250) and pet agreement
- Tenant pays utilities and services except water, trash and gardener


Located at: 2107 Stewart Street, Santa Monica, CA 90404
1 Block north of Pico Blvd. (Stewart is aka as 28th St)