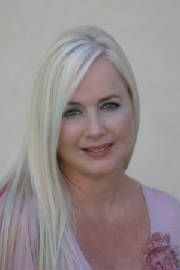 Inge Hobo-Scheinfarb is the owner and managing broker of iProperty Management & Investments.

Inge began her business career in the 1980's at a small real estate office where she was responsible for all day-to-day operations including commercial and residential property management as well as sales-related tasks. In 1989 she obtained her California Real Estate agent's license and in 1993 she obtained her MBA from the University of La Verne's main campus in La Verne, California. In 2002 Inge obtained her Real Estate broker's license and founded iProperty Management & Investments.

Inge is a Realtor with the Beverly Hills Greater Los Angeles Association of Realtors and the Southland Regional Association of Realtors and also an active member of the Apartment Association of Greater Los Angeles and National Apartment Association. Inge is also very active in local charitable foundations, previously serving as the Past-President of the Los Angeles chapter of Disabled Sports, USA, as well as currently servicing on the Board of Directors for Challenges Foundation in Marina Del Rey and also the Netherlands America Society of Southern California.

Inge's other experience includes 11 years as an Vice President & IT Product Manager for a nationwide mortgage corporation where she was responsible for marketing, several customer care centers, project management and the largest division's primary business-to-business website.

iPMI is currently responsible for the management of over 60 residential units and tens of thousands of square feet of commerical spaces throughout the greater Los Angeles and Inland Empire areas.

We at iPMI strongly believe that with our many years of valuable experience in the corporate world and representing others in managing, selling and acquiring properties, plus our own successful real estate purchases over the last several years, we are uniquely qualified to represent our clients in managing their properties and locating prime properties for investment purposes.

We are specifically familiar with the Greater Los Angeles, San Fernando Valley and Inland Empire areas, and can assist in locating properties and reputable Realtors in other Southern California areas and Nevada.